Optical Boutique
---
Stop by and take a look at our optical that is always changing and staying up with the latest trends in fashion.  We also have a budget section.  Our certified opticians can take a look at you and help you find the perfect fit for you!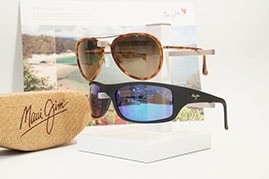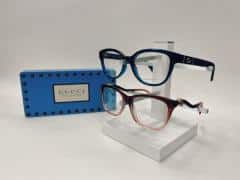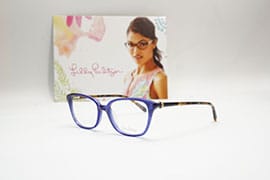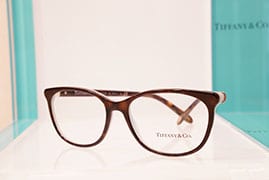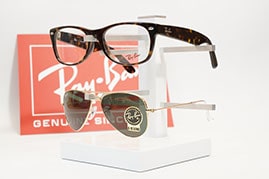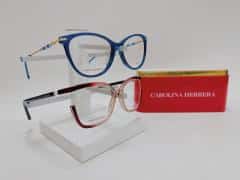 Eyeglass Frames
Many of the top brands and designers as well as value priced selections. We offer designer frames like Silhouette, Ray Ban, Maui Jim, Tiffany, Bvlgari, Kate Spade, Flexon, Gucci, Vera Wang, Alexander McQueen, Longchamp, and others.
Eyeglass Lenses
Some are manufactured here in our lab, others are ordered from specialized labs, offering the very best in materials and digitally surfaced progressive lenses with "high definition" vision.  Selecting the right eyeglass lens depends largely on its function. From single vision lenses to progressive polycarbonate lenses, we are happy to help you find what best suits your needs. Regardless of your situation, Dr. Christensen can help determine what types of lenses will work best for you in terms of comfort, function and design.
Contacts Lens
Daily disposables, bi-weekly and monthly disposables, including toric (for astigmatism) and bifocal lenses are available.
Sunglasses
Everyone needs the protection of a quality pair of sunglasses! We supply plan as well as prescription sunglasses, many name brands such as Costa, Maui Jim, Oakley, and Ray-Ban.. Remember, even though you may be able to purchase some of the same brands at other types of retail stores, a certified Rx provider like us can guarantee your frames and prescription lenses. Not all frames by these manufacturers are able to hold a prescription lens, so come see us to make sure you are getting the best sunglasses for your needs. We also carry sunglasses for children, all with UV protection and some even with polarization and prescription available. Taking care of your children's eyes now can prevent or delay problems they may develop later in life.