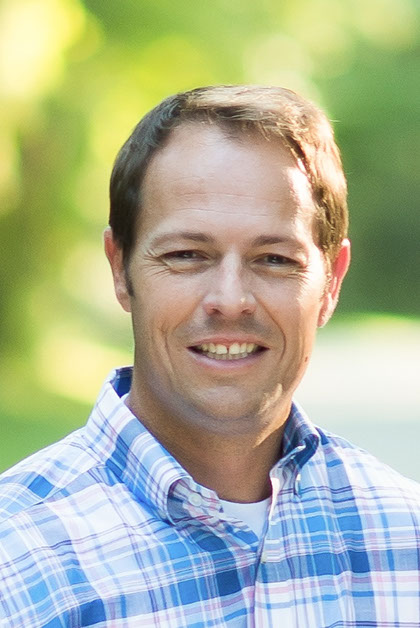 Meet Our Doctor
Dr. J Rudi Christensen grew up in a rural town in Utah, where he learned the meaning of hard work while working on a farm.  He graduated from Southern Utah University where he met his wife Kristen, who is from North Carolina.
When they finished school, they agreed to return to North Carolina to raise a family.
He continued his education and received his Doctorate of Optometry from the Inter American University of Puerto Rico in 2009.  While attending optometry school, he emerged in the Puerto Rican culture.  He learned Spanish and was able to partake in numerous internships that provided services to low-income cities on the island.
When he graduated, it was with top honors!
Dr. Christensen decided to start Christensen Eye Care in the city of New Bern, NC in 2011.  In January of 2017, he had the opportunity to expand and decided to purchase a practice in Morehead City, NC.  Not long after he became the owner of Carteret Vision Center.
He greatly enjoys serving the people of Morehead City and the surrounding communities by helping to improve their vision as well as educating them about their eyes.  He and his wife have three beautiful children and in his spare time, he enjoys spending time with his family and fishing.
Our Staff
Our entire optometry staff is committed to ensuring the comfort and satisfaction of each and every patient. We will do our best to accommodate your busy schedule by finding appointment times that meet your needs. Our knowledgeable staff at Carteret Vision will work with you to help you understand your vision insurance coverage and provide financial alternatives to ensure you get the best vision care possible.
We know that you have a choice when it comes to your eye care, so we strive to provide comprehensive eye exams, a great selection of glasses, and personalized care.